Assalamualaikum (peace be upon you),
I am agent Azlan Shah here, able to provide you current and up to date Real Estate consultation to cater to your needs!
I provide value added services as well, and my objective is to provide you with a service that will ensure your investment will be sold at optimum price or bought at a good buy!
If its rent you are looking to do or a rental you are looking to get,
I would be happy to assist you to get that beautiful new relocation YOU
Are looking for!
Come contact me and ask for a free consultation today! :)


Yang diketuai oleh "Premier Division Pak Lah 'di ERA REALTY NETWORK kami mempunyai lebih daripada 14 tahun pengalaman Harta Tanah memberi anda

Pertama dan Utama dalam servis selalu. SAYA Muhammad Azlan Shah bin Samri
EJEN MESRA ANDA

Seorang undergrad undang-undang sendiri, saya memegang pelbagai anugerah selain daripada Diploma Undang-undang saya saya juga 1st Runner Up di dalam PREMIER DIVISION ini sebagai penjual cemerlang baru, Saya dibantu oleh bapa saya, HJ Samri Barik dari H.A.Jalil dan Bersekutu, seorang graduan undang-undang dengan Kepujian LLB dengan lebih daripada 37 tahun Pengalaman Perundangan - Saya bersedia untuk menangani semua keperluan hartanah anda sama ada perceraian, kebankrapan, pengambilan paksa, pasangan dalam penjara dan lain-lain lagi.

Dengan saya, harta anda akan dipasarkan di sekitar jam dan diuruskan dengan berkesan dengan tidak hanya diri saya dalam karya-karya tetapi juga dalam 8-10 laman web internet dengan Pembantu peribadi kreatif saya yang celik dalam hal internet - Nur Ashiqin Yeo, untuk memastikan anda mendapat pendedahan maksimum untuk harta anda untuk dijual / menyewa.

Saya juga juga dirangkaikan dengan Pengurus Bank dari bank-bank kegemaran anda - OCBC, UOB, MAYBANK dan lain-lain untuk membantu anda dengan pantas, pinjaman bank yang amat diperlukan untuk pembelian seterusnya atau sewa.

mengapa menunggu? hubungi saya @ 96674506

Ejen Azlan Shah
EJEN MESRA ANDA
BAHAGIAN PREMIER
ERA REALTY NETWORK
You can browse all my listings here, as well as read up on the latest property guides and articles.
Call me now at +65 9667 4506 for a non-obligatory consultation.
Property Type: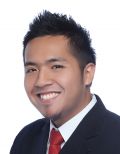 Posted on 3 January, 2020
by MR Happy Azlan


+65 - 9667XXXX

+65 - 96674506
Office Lease in the Heart of the City!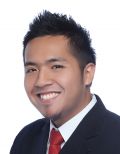 Posted on 30 August, 2020
by MR Happy Azlan


+65 - 9667XXXX

+65 - 96674506